Please see the updated menu for 12th October 2020.
[gview file="https://cdn.realsmart.co.uk/8371211752971c8d6c79940c8c633f2c/uploads/2020/10/09151602/LBC_Autumn_2020.pdf"]
As a school, we are committed to teaching the children about the importance of healthy minds and healthy bodies. We maintained our Healthy Schools status in November 2012 and achieved re-accreditation again in December 2015.
To support our work on healthy schools please provide a nutritionally balanced meal for children that choose not to have a hot school meal (peanut butter, chocolate spread, jam, crisps and fizzy drinks are not part of a nutritionally balanced meal for children and should not be a part of a healthy packed lunch). If you would like any information on how to provide a nutritionally balanced packed lunch for children please ask at the office for our Healthy Schools packed lunch policy.
Breakfast club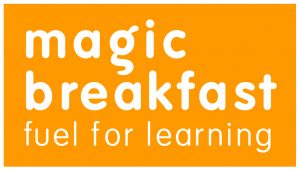 Our "early risers" breakfast club starts promptly at 8.00am, and provides a nutritious breakfast and a range of activities. Parents can enroll their children termly. There is a small daily charge. However, breakfast may be free for your child. Ask the office for more information.
Snacks
Every child receives a piece of fruit at morning play time as part of our Fruit Scheme – KS1 fruit is provided under the Healthy Schools scheme, and Holy Trinity's own fund-raising pays for KS2's. We do not allow any other snacks to be brought in to school. We love fruit!
Lunches
Hot meals are served from the school kitchen and provide a balanced and varied diet throughout the week. Special dietary requirements are catered for. Children may bring packed lunches if preferred which should contain healthy foods such as a sandwich or rice, fruit and yoghurt. Drinking water is available throughout the day. Please support our healthy eating policy by not including sweets or fizzy drinks in packed lunches.
Our school dinners are supplied by Caterlink.   Please see their website for the most up-to-date menus.
Nut Allergies
We have children in the school with nut allergies. Because of this, and to support our Healthy Schools policy, we are unable to give out chocolates and cakes to the children for birthdays.
http://www.mycaterlink.co.uk/lbc/