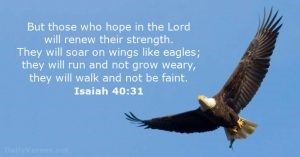 Our school vision is rooted in the book of Isaiah chapter 40 verse 31 which tells us that those who have hope in the Lord will renew their strength.
Our hope in God leads us to have high aspirations for our learning community, including those with special educational needs and disabilities.  We value the uniqueness of each child, made in the image of God, and seek to provide a holistic, enriched curriculum and pastoral care, empowering everyone with the strength, knowledge and wisdom to succeed and flourish.
Christian values are embedded in all aspects of school practice and support us in achieving a safe and supportive learning environment where the rights of all children are respected.  This is consistent with the Church of England Vision for Education (Autumn 2016) and our status as a UNICEF Rights Respecting School.
Our latest OFSTED report (March 2018) says
…parents highlighted the care and support provided for their own children who have special educational needs (SEN) and/or disabilities. Parents appreciate the pastoral care provided by the staff for their children.
Holy Trinity's SEND Information Report sets out what we provide for children with special educational needs and disabilities (SEND) throughout their time with us.  It is designed to answer some of the key questions that parents may have when considering, or entering the school, as concisely as possible.  Please refer to our SEND Policy Sept 2020 for greater detail on the provision that we offer and our day-to-day procedures.