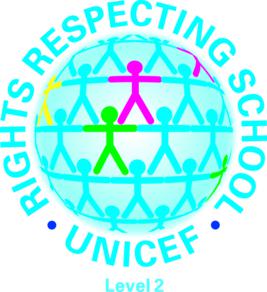 UNICEF RE-ACCREDITATION REPORT 2016
As a UNICEF rights respecting school our behaviour system is based upon learning about our rights as well as understanding the actions we need to take to respect those rights.
Every class has a Class Charter which details how we behave in order to best support our learning.
We worked together to create our whole school charter:
 Our Rights Respecting Actions
Always act in a way that makes yourself, your parents and your teachers proud
Use our voices to stand up for ourselves and others, both in school and beyond
Make the most of the opportunities we are given
Make a difference by taking our education seriously and working to make the world a better place
Rights Respecting Council
We have a very active Rights Respecting Council within school.  This is made up of two children from each class who are elected by their peers.  They monitor and drive forward improvements throughout the school, including enhancing and developing our work on Rights Respecting Schools.