Games Award
In June 2022 Holy Trinity were awarded a Bronze Games Award.
The School Games Mark is a Government-led award scheme launched in 2012, facilitated by the Youth Sport Trust to reward and recognise schools' engagement in School Games against a national benchmark and to celebrate keeping young people active, and we are to have been recognised for our success.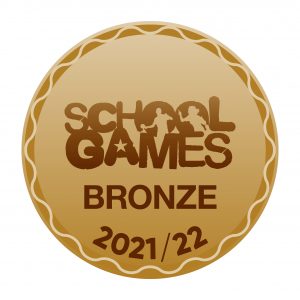 Raising Aspirations
Physical Education (PE), experienced in a safe and supportive environment, is essential to ensure all pupils attain optimum physical and emotional health.  At Holy Trinity we invest in PE so that we can  deliver high-quality teaching and offer learning opportunities that inspire pupils to succeed. Our curriculum was developed by experts and aims to give all pupils the physical literacy and emotional and thinking skills needed to achieve in PE, sport and life. It places the learner at the heart of what we do with the ultimate goal of pupils feeling valued, included, challenged and supported in their learning.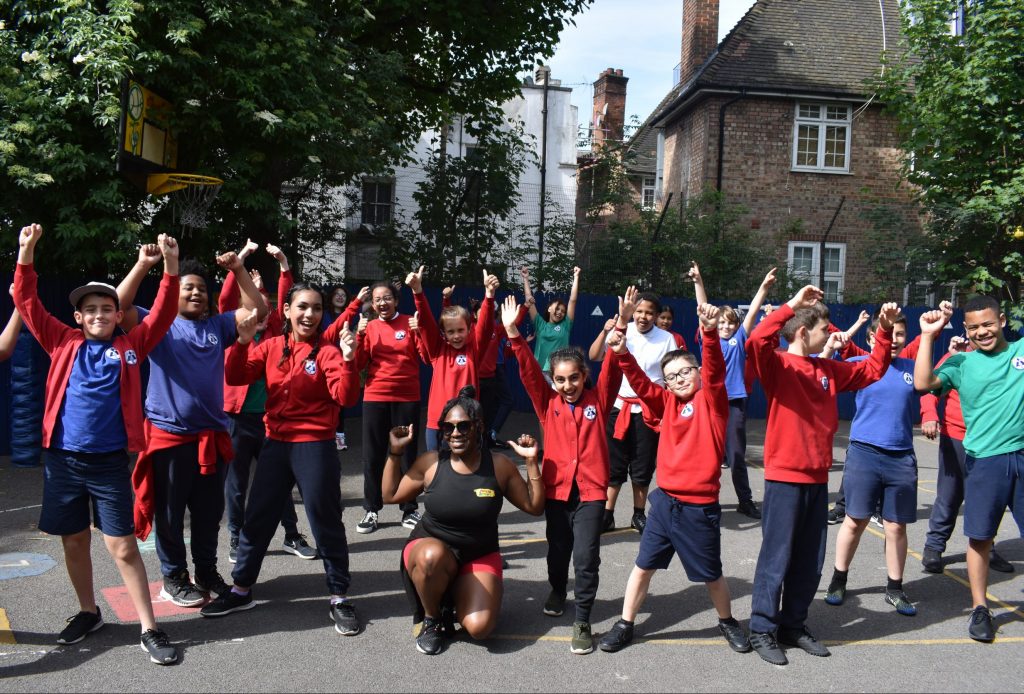 Throughout the academic year, pupils are provided with opportunities to participate in exciting sporting events in school and through our partnerships with the CSSA (Camden School Sports Association) and The Place. This is an inclusive approach which endeavours to raise aspirations,  develop teamwork and leadership skills. Some of these experiences are designed to encourage sporting minorities to engage with sports, for example, our participation in Young Women's Sport's Day acts as a catalyst to inspire more girls to enjoy sport on a regular basis.  We seek opportunities to bring our pupils into contact with real sportsmen and women for inspiration and so that they gain an understanding of the dedication and skills needed to become successful.
Reaching our Potential

Pupils at Holy Trinity participate in a range of fun and competitive sporting disciplines every half term.  At the beginning of their school life, pupils learn and explore basic movement skills. They develop these skills throughout their time at Holy Trinity and leave as confident movers able to play a wide range of sports.  Our curriculum supports a range of sporting activities including; invasion games, net & wall games, strike and field games, gymnastics, dance, swimming and outdoor & adventure which are aligned to the National Curriculum.  We recognise that all children have diverse abilities and ensure that all lessons are differentiated to promote an inclusive approach.  For pupils to be physically competent and confident, swimming lessons are provided at Swiss Cottage Leisure centre with the aim for all pupil's to be competent swimmers by the time they finish Year 6.  Our partnership with The Place allows our pupils to experience preparing and performing a dance on a real stage in front of a live audience. 
Learning to Live Well Together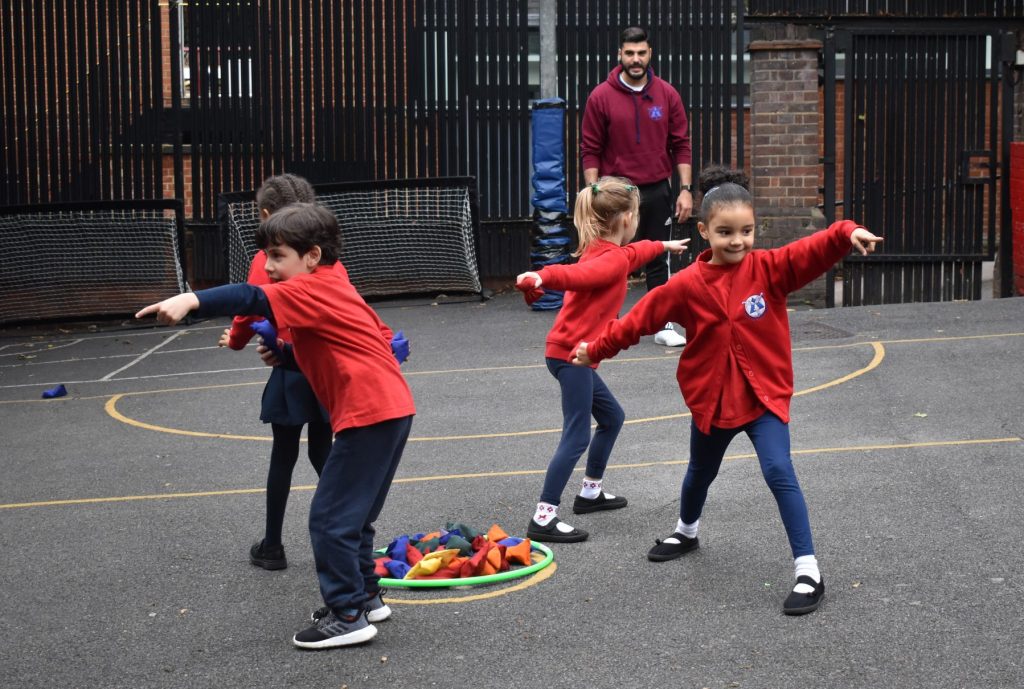 At Holy Trinity, we also want to teach children how to cooperate and collaborate with others as part of an effective team, understanding fairness and equity of play to embed life-long values. Our curriculum aims to improve the well-being and fitness of all children at Holy Trinity, not only through the sporting skills taught, but through the underpinning values and disciplines PE promotes. We want PE lessons to embed all of the lifelong cooperative skills needed; working in a team, communication, leadership and fair play to be embedded in the workplace.