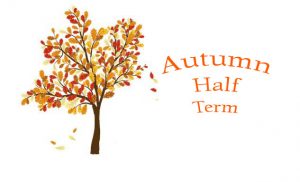 Happy Half Term Everyone,
It has been the most unusual of half terms in so many ways and totally back to normal in many others. School has felt very calm over the last 8 weeks and children say they feel safe at school.
I have spoken to some of you and you have also agreed that children report feeling safe and have enjoyed being back at school.
Online Learning
If your child is unable to come to school please access on-line learning. The Padlet work has continued to be available to children at home throughout the term.
Travel over Half Term
Please let us know if you are going away over the half term to a country not in the UK travel corridor. Please ensure you allow the Government guidance on self-isolation following your travels.
Positive tests over half term
If you receive a positive Covid test over half term please email both of the email addresses below:
These emails will be picked up by our office team, Ms. Balgobin and Ms. Sparks.
We will then be able to plan any action for the school.
A huge well done to all for all the hard work you have done over the last 8 weeks.
We have managed to stay safe and ensure your children have enjoyed school.
Our New Film: Please see our new film. Hope you enjoy it….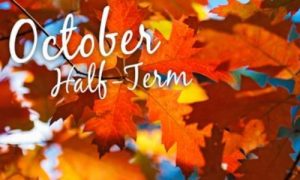 Dear Parents,

A few updates:

We are making a promotional video of the school next Tuesday.

Usually at this time of year I would be showing prospective Reception parents around the school. However due to our 'no visitor' rule this has created a challenge.

We are still going ahead with tours but these will be in very small groups at 5pm when the children are not here. Please see the Admissions and Tour menu for dates.

In order to get a flavour of school life we thought the best option is a video for visitors to access from our website. Although this is covered in the school starter agreement consent form, I do want to take this opportunity to give you the option of retracting consent for this particular project. Please let the office know if you do not give consent.
School Lunch: 
When we decided to offer packed lunches at school it was because children were mainly eating lunch in their classroom and for safety reasons, hot meals couldn't be offered.
I also thought it was going to be a short term situation!
However, here we are and its almost half term. For this reason we are going to be reinstating hot meals as soon as possible (likely end of next week). We have arranged timings in the hall for all classes to eat in there. This will be staggered, classes will be alone in the hall and the tables and chairs will be cleaned between each sitting. I will send a menu out as soon as it becomes available to us.
Return to School:
I hope you agree that the return to school has been successful. Children are very settled in their classes and have followed all the new routines without fail.
We were extremely ready for them! A huge thank you to all of you for not only reading but also adhering to the routines and new guidance information. As this situation changes and develops so will we. We do have plans for how we are going to carry on with traditions i.e. Christmas celebrations and performances – we will let you know closer the time.
Thank you to all of you who have managed to connect with our Zoom meetings i.e. Year 4 times tables, Year 2 phonics etc.
Please do keep in contact via Dojo/Tapestry and phone.
Black History Month:
We have been celebrating black history month in school.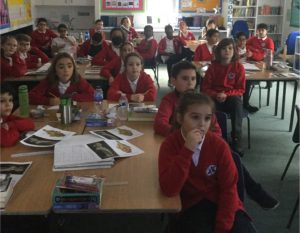 Year 6 looked at famous works by Jean-Michel Basquiat: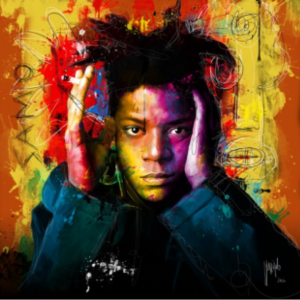 Monday 5th October
Today we had a zoom workshop with Greenwich Maritime Museum. We looked at Black History through art from the Georgian times until modern day. We discussed why there are not as many famous black artists and the importance of identity.
Tuesday 6th October
Today we learnt about Jean-Michel Basquiat. We discussed what it meant when he said "I am an artist. Not a black artist". We looked at his graffiti and discussed how he was influenced by hip hop culture.
Telen: Any race can be an artist
Oshauney: Art does not depend on what you look like
We also looked at elements that make up Jean-Michel Basquiat's style:
Elena: There are lots of numbers and words
Leke: There are people in the images
Leon: It kind of looks child-ish
Well-being
We continue to monitor children's well being at school. Ms. Toplis has continued with her well-being work with children throughout the school and is always at hand to talk with you as parents about any concerns you have about the well-being of your child. Contact the school office to make an appointment to speak with her.
Have a great weekend.
Mrs. Hall