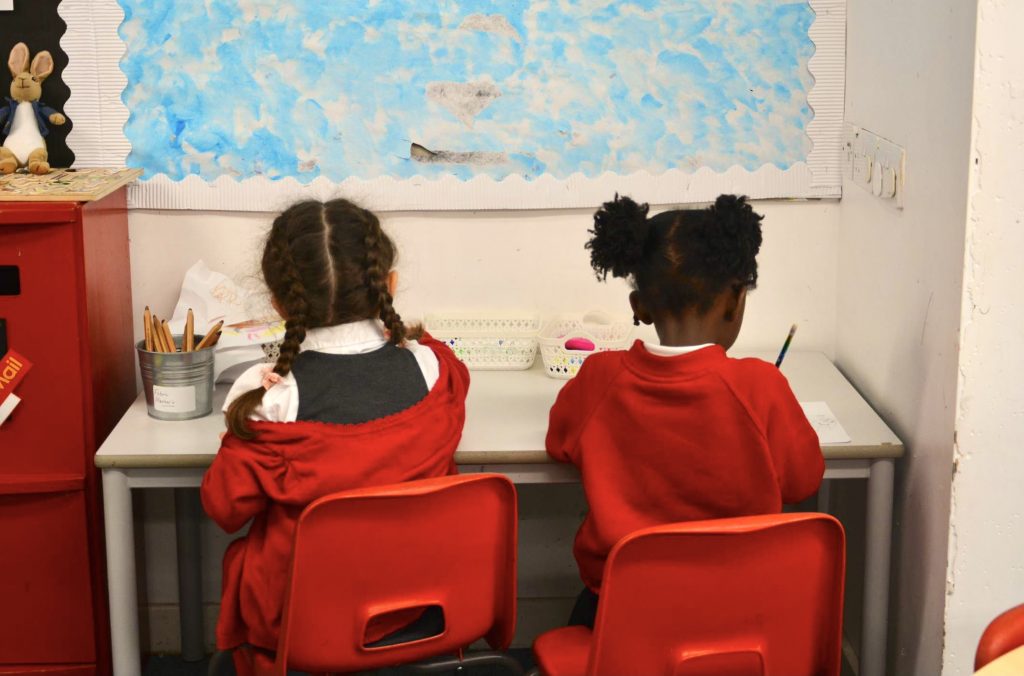 Our vision at Holy Trinity is to enable all in our school community to experience 'soar on the wings of eagles', both now and in the future. We are an inclusive school where we expect and help all children to learn and play together whatever their abilities, differences or individual needs. Our vision is led by our 'HT 3':
 Raising Aspirations
We raise aspirations for our pupils with SEND by pursuing academic excellence in all areas, according to individual need. We offer the breath of curriculum for children with SEND, both within school and through extra-curricular activities. We enrich our curriculum with opportunities locally and across London.
Children are taught explicitly about the successes and achievements of people with SEND through our PSHE curriculum. We have also chosen our English texts carefully so that there are books that reflect people with SEND and their achievements.
Reaching Our Potential
For pupils to reach their potential, we offer a safe, welcoming and inclusive environment, where everyone has the opportunity to contribute and flourish. We aim to encourage a personal love for learning alongside high quality teaching and support.
We ensure that all staff have the knowledge and skills to support all children with SEND in our school and dedicate INSETs to SEND training.  We believe that progress in wider skills, such as speaking and listening, maintaining friendships, developing independence and keeping safe and healthy is just as important as progress in academic learning.
We know that parents are the first educators of their child and help children meet individual progress through strong partnership. We do this by; listening to their concerns, discussing their child's strengths and individual needs; planning provision and review progress. We also work in partnership with external professionals, linking them with families and acting on their advice.
Learning to Live Well Together
Pupils learn to live well together through our school's Christian values of: significance, peace, compassion, respect, forgiveness and courage. These engender a sense of community and belonging for all. The children enjoy whole school Worship in which we work together towards these values and encourage children to ask questions. By celebrating diversity in this way, our children learn to be respectful and compassionate towards children with SEND.
Holy Trinity's SEND Information Report sets out what we provide for children with special educational needs and disabilities (SEND) throughout their time with us.  It is designed to answer some of the key questions that parents may have when considering, or entering the school, as concisely as possible.  Please refer to our SEND Policy Sept 2021 for greater detail on the provision that we offer and our day-to-day procedures.