Raising Aspirations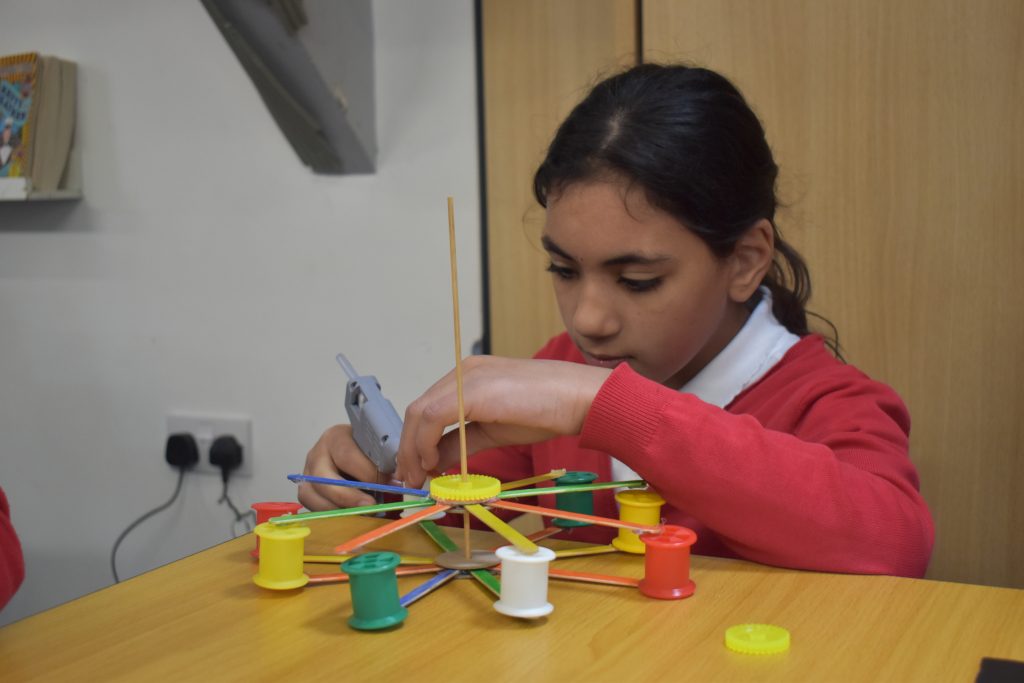 We want our pupils to be alive to the many possible futures they have ahead of them, including those in design & technology.  Design & technology encompasses a broad range of activities including craft, engineering, computing, electrics and food & nutrition, so there are myriad employment opportunities in the sector.  This sector is one of the fastest growing in the UK economy and we aim for our pupils to have the knowledge and skills to participate in that success story should they chose to do so.
Reaching our Potential
Through design & technology pupils acquire a broad range of subject knowledge and skills.  They design and make products within a variety of contexts and from a variety of media, so there are projects that all pupils can enjoy and succeed in.  They are required to draw on learning from other curriculum areas and put it to practical use, thus consolidating their understanding more generally.  Similarly, pupils who struggle with concepts in the abstract e.g. how electricity works, often find their understanding develops as they engage in practical projects.
Design is an iterative process that embraces failure.  Pupils learn that failure provides a chance to reflect on what went wrong, explore solutions and find a better way.  This process breeds resilience, which is essential if pupils are to reach their potential.  Pupils appreciate their successes far more when they have been challenged along the way and experience real moments of wonder when they make successful products.
If pupils are to reach their potential they need to have the knowledge and skills to remain healthy.  In view of this, we have recently introduced termly health & wellbeing days to complement our existing schemes of work around food & nutrition.  These days provide planned opportunities for all children to learn where their food comes from, healthy options and how to prepare dishes.
Learning to Live Well Together
Design & technology is essentially about solving a problem that will improve the lives of individuals, groups or society as a whole.  As such, it supports pupils' understanding of what it means to work for the common good.  Our pupils quickly move beyond designing and making products for themselves and begin to consider the needs of another user.  They learn to accept that others may need or want different products to themselves and understand that a successful designer works hard to satisfy the user, rather than simply imposing their own ideas.  This is a lesson that can easily be applied to other areas of life.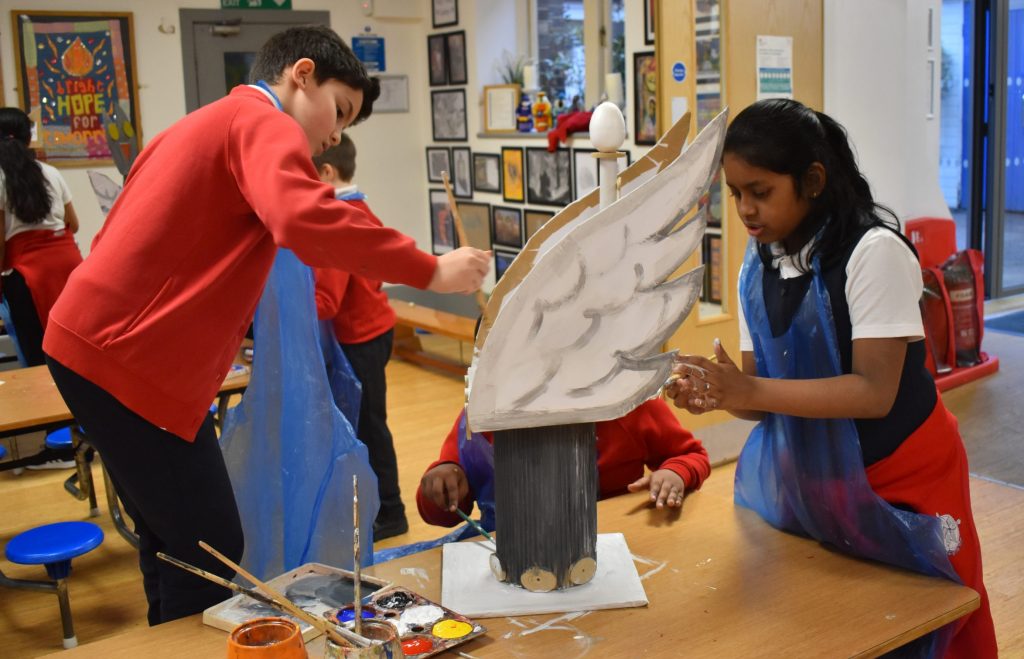 Pupils often work in groups and produce products that are not 'owned' by any one individual and remain on display at school.  This is a deliberate decision and aims to teach pupils that the reward for their efforts is in the joy and wonder their work brings to other members of our school community.
Group work also enables pupils to develop the interpersonal skills that are valued by future employers, such as being able to communicate ideas and plans clearly, plus negotiating and delegating.  They learn to take responsibility for completing their individual tasks, whilst supporting teammates, so the group as a whole can succeed.
Design & Technology Subject overview