Raising Aspirations

At Holy Trinity we recognise the importance of the arts and invest in high quality provision, so that our pupils have the best possible experience.  Music is therefore taught by Mr Miller, an experienced, specialist teacher, that we sought from another Camden school.  Classes receive a weekly music lesson from Mr Miller, during which they learn both theoretical and practical knowledge.
Worship is central to life at Holy Trinity and provides regular opportunities for pupils to sing together as a community.  Our talented youth team at The Lighthouse Church often sing and play live songs of worship that pupils love.  Music plays a key part in making worship enjoyable and accessible to pupils of all faiths.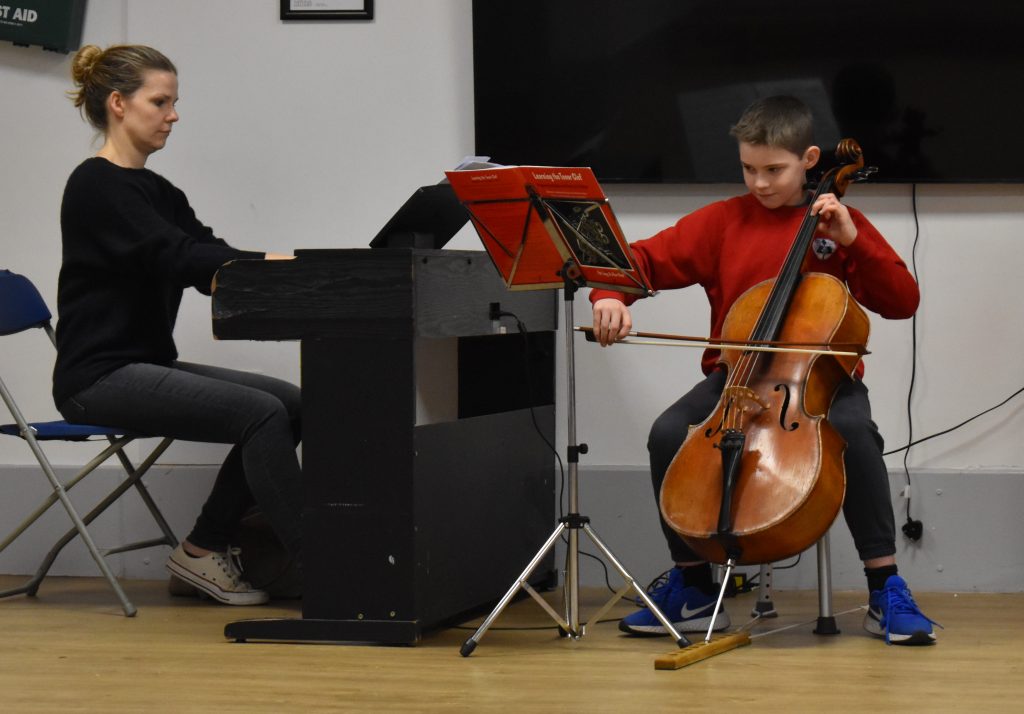 Pupils and parents that play instruments are encouraged to share their talents with the school, thereby modelling what can be achieved through practise and dedication.  Our partnerships with local secondary schools provide additional opportunities for pupils to experience musical performances by older role models.
Reaching our Potential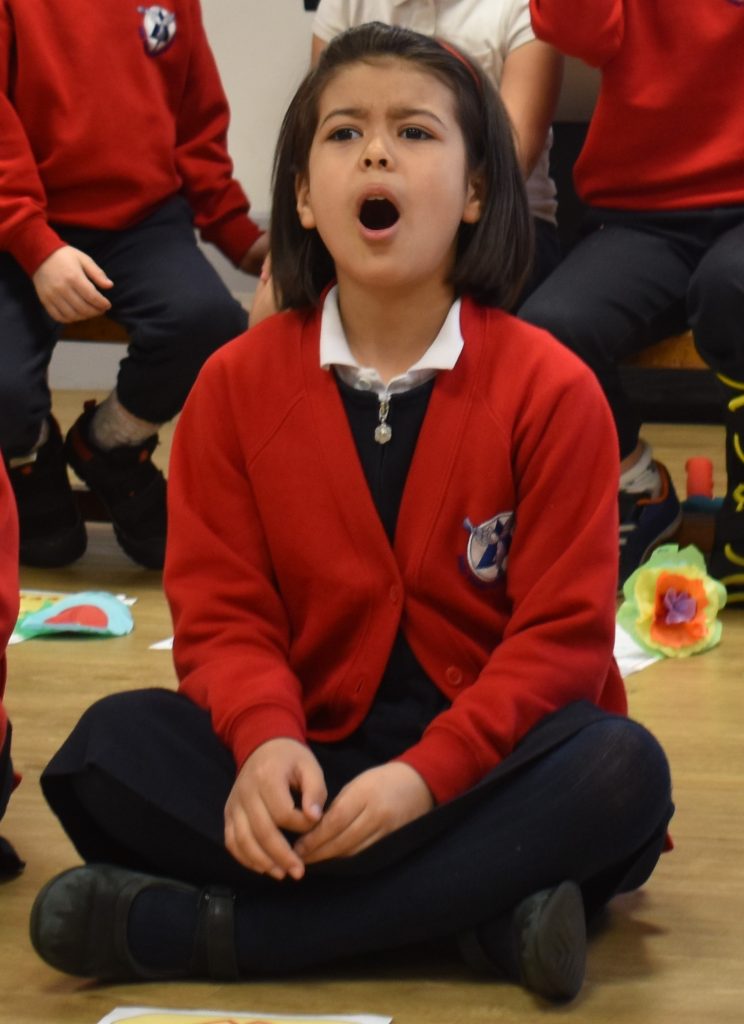 Mr Miller complements his weekly lessons with a worship dedicated to singing.  All classes attend so that all pupils can reach their singing potential.  Mr Miller also runs a choir club for pupils who want to develop their singing skills further.
Pupils learn how to play a range of musical instruments during music lessons, including the recorder.  We also have regular events or showcases that motivate pupils to work hard and produce their best musical performances, such as our Year 5 carol concert.
Learning to Live Well Together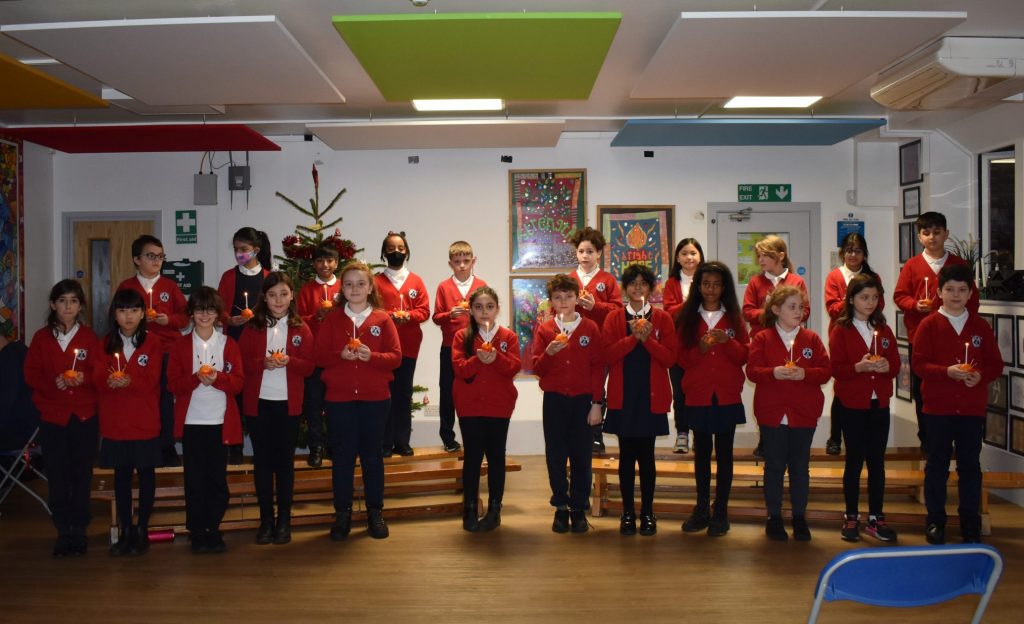 Music is a universal language through which peoples of all cultures have communicated through the ages.  Exposing pupils to a range of music encourages pupils to respect themselves and each other.  Moreover, through listening and performing music, pupils learn that it has the power to bring joy to themselves and the wider community.
Listening is a transferable skill that all pupils develop through listening to and playing  music.  Whether playing solo or in a group, pupils learn to actively listen and interpret what is being said by the music.  When composing and playing together, they learn the importance of being their best, so the group can succeed in their endeavour.