Visiting Tate Britain – Dec 2019
Year 4 finally got to see their photograph in the huge exhibition of Year 3 classes across London.  They were thrilled to find themselves in such a prestigious gallery.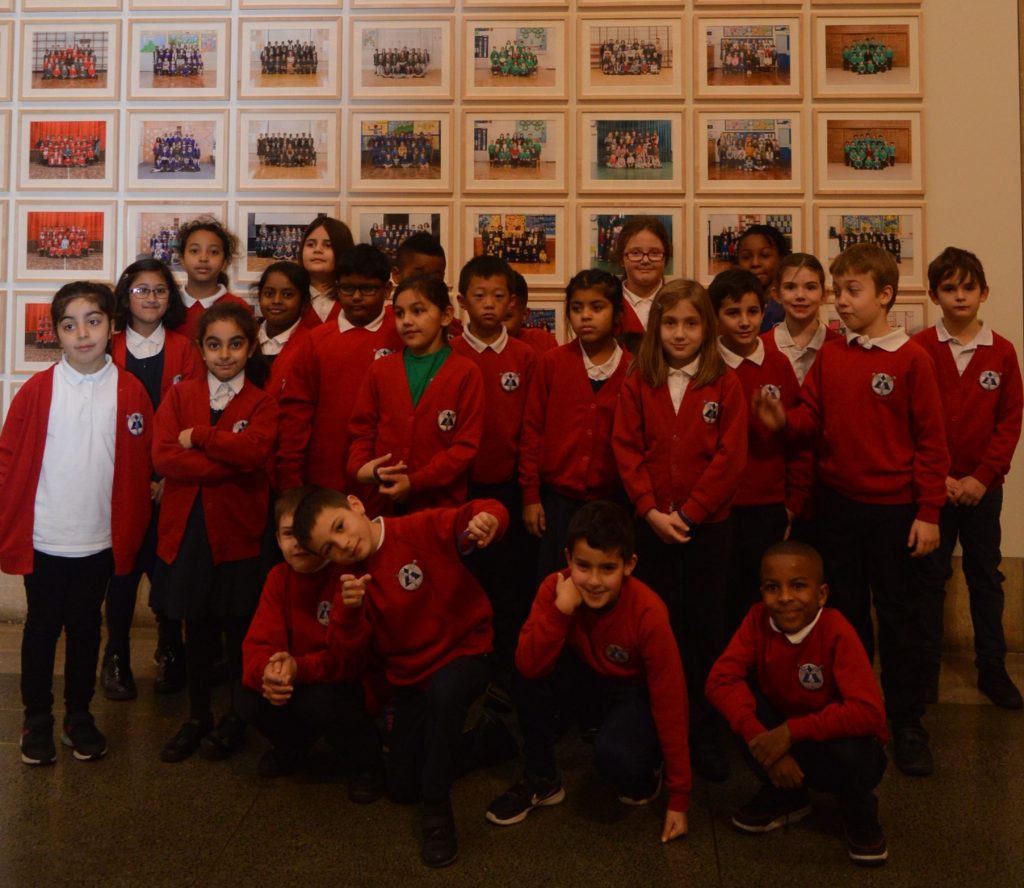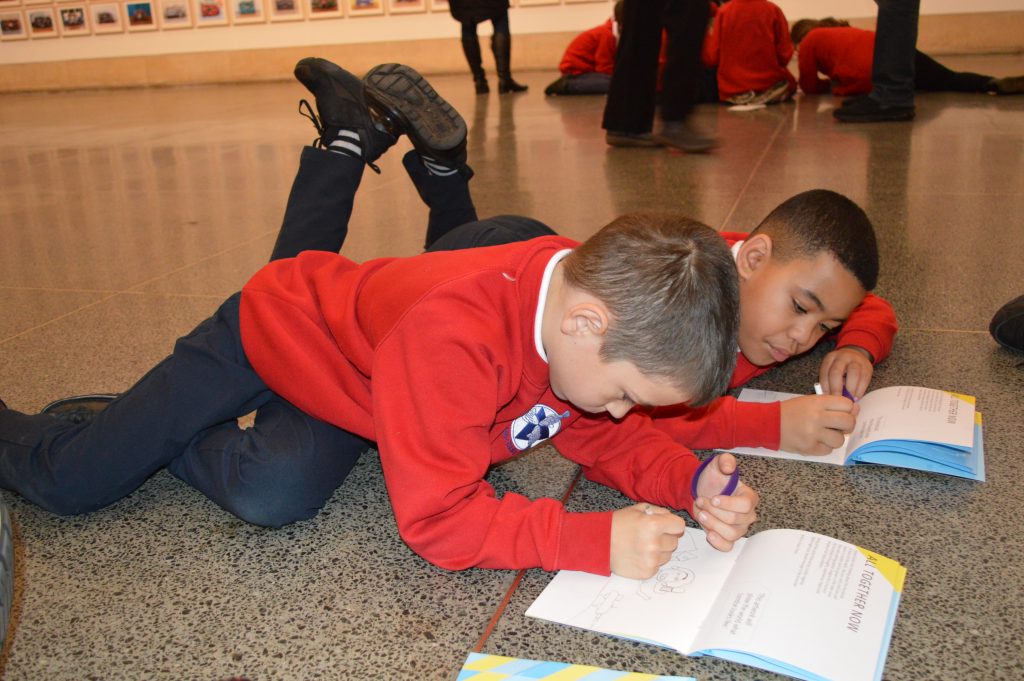 The Project starts – Dec 2018
You may have heard about this project on the news recently.  Oscar winning film director and artist, Steve McQueen, is making an artwork made up of photographs of all the Year 3 classes across London.  The final large artwork will be displayed at Tate Britain in November.
Click the link below to find out more about this project.
https://www.tate.org.uk/whats-on/tate-britain/exhibition/steve-mcqueen
Thank you to David, our wonderful photographer, for a lovely session that the children enjoyed very much.