Celebrating World Book Day, March 2020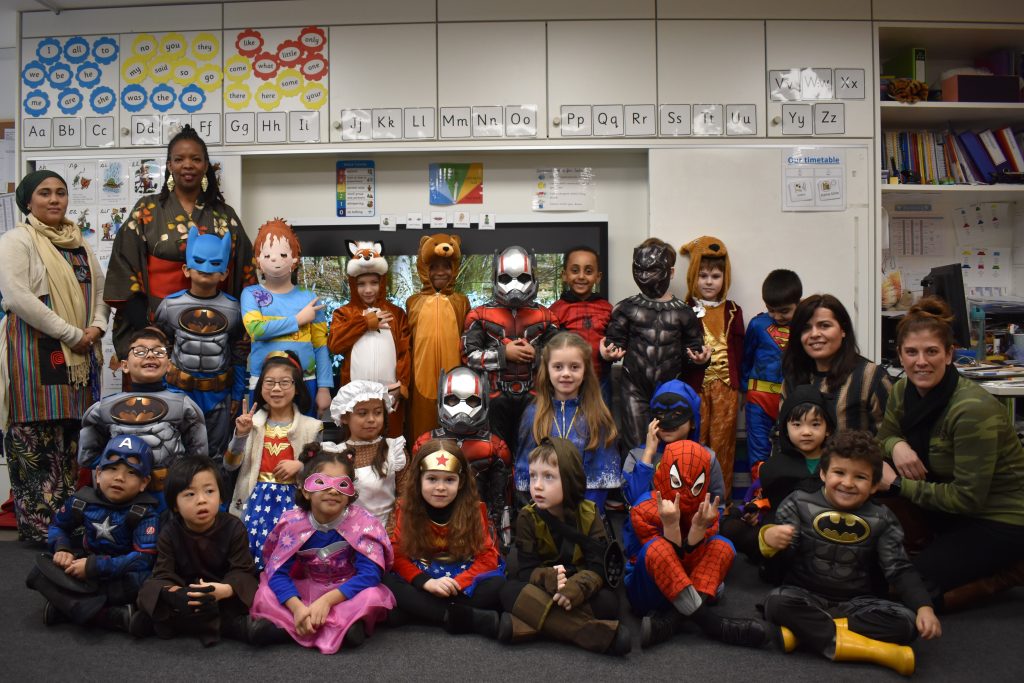 Discover Children's Story Centre, February 2020
Year One visited the Discover Children's Story Centre, so that they could immerse themselves in some traditional fairy tales.  Can you guess which fairy tales they were exploring?
Making paper sculptures
Year one learnt about the history of flight, so they made paper sculptures of things that fly.  The used slots to join their pieces together.  This project aims to develop their fine motor skills in a fun way.
The Unicorn Theatre – Aut 19
Year one went to see a production of Anansi the Spiderman at The Unicorn Theatre to celebrate Black History Month.