We are Drinks Designers – Summer term 19
Year 1 designed healthy drinks for a sports day.  First they undertook some serious market research,.  They sampled existing products and collected data such as their favourite flavours and most attractive colours.  They used their data to design their own products.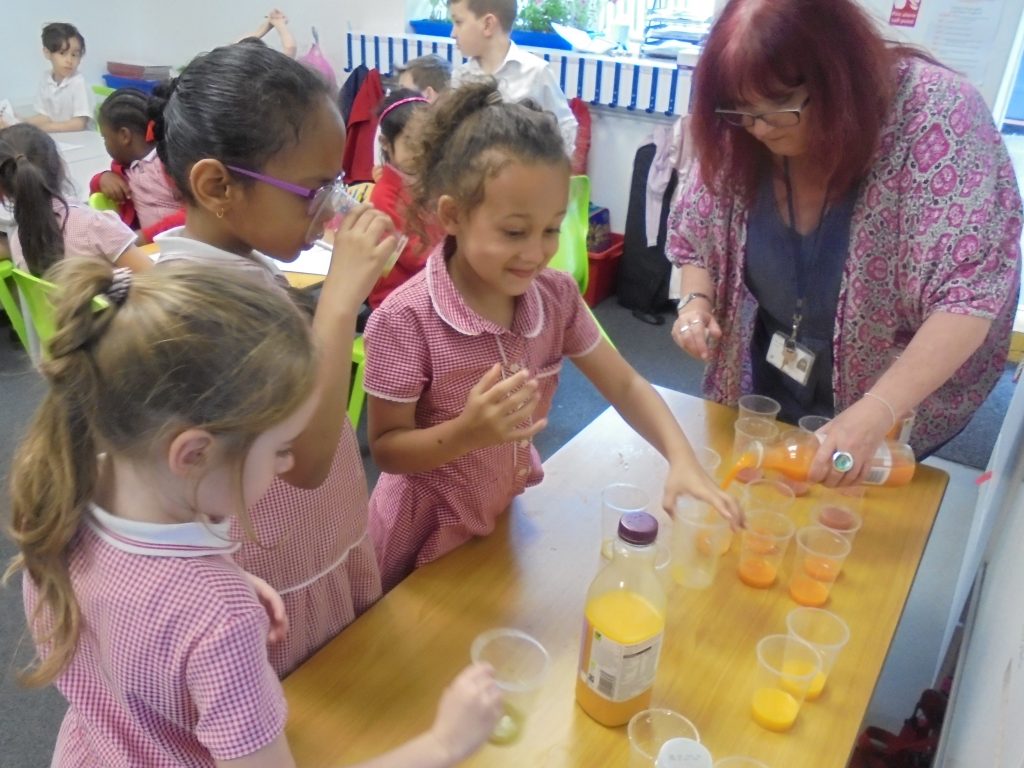 The children worked very well in design teams and used all the kitchen equipment safely.   They presented their finished products to Mrs Hall for tasting, before evaluating their success.  Well done, Year 1!  Your produced some very tasty drinks.
Moving Pictures – Spring term 19
Year one have been using sliders to make pictures that have moving parts.  They had to learn many new skills to get this right.  They all showed great perseverance and really pushed themselves.  As they did so well, the class were able to experiment with some animation using the ipads.
Drawing Like a Caveman – Spring term 19
Year 1 experimented with a range of drawing materials.  They were challenged to  make different marks, using the properties of each material in as many ways as possible.
Weaving – Spring term 19
Weaving is an excellent craft for improving young children's fine motor skills.  Developing good fine motor skills is important, as it helps children do more tasks independently e.g. dressing and improves their ability to control a pen or pencil when writing.  Hence we have re-introduced this ancient craft to the Year 1 curriculum.
The children started with some paper weaving to give them an understanding of the process using with larger materials before progressing onto weaving with thread on a loom.
Here is some of Year 1's woven paper work.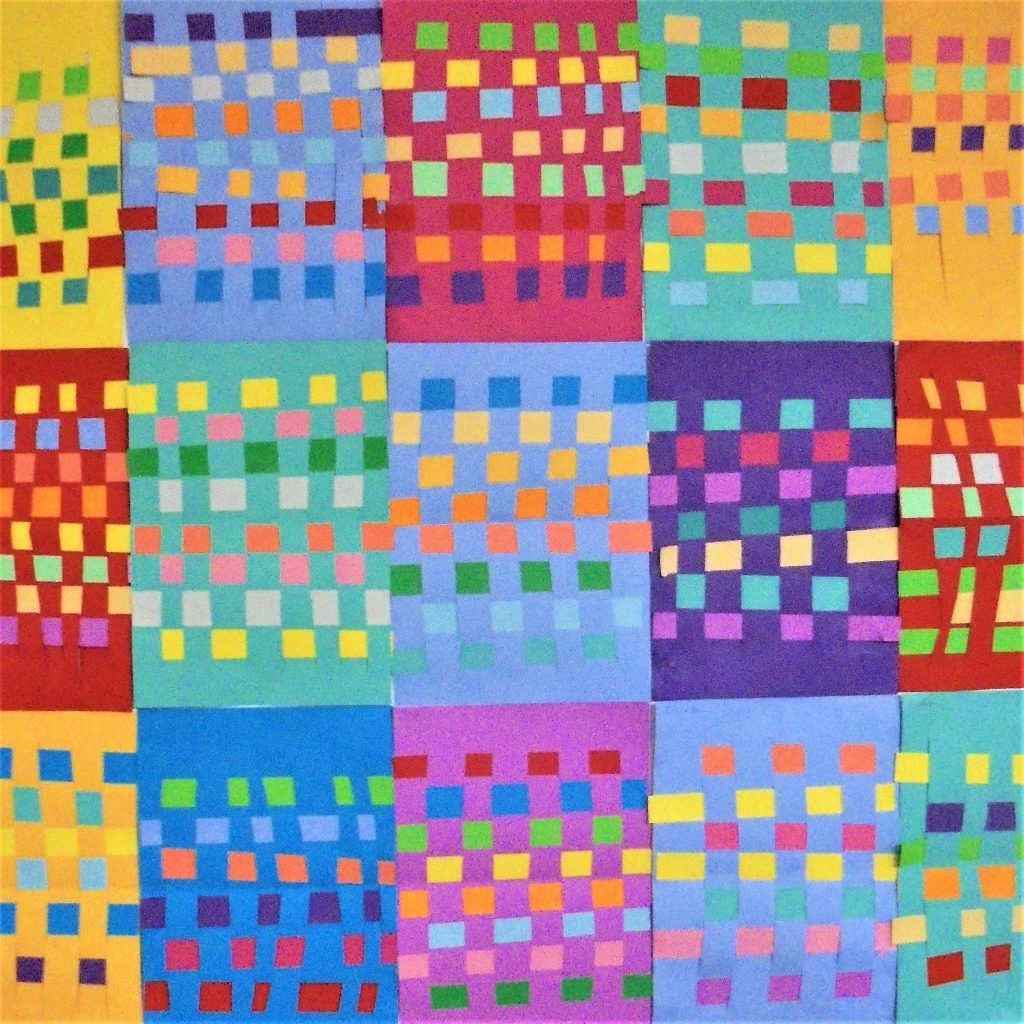 Sculptures of Flight – Autumn term
Year 1 have been learning what a sculpture is.  The children explored how they could make sculptures using different construction kits.  They  looked at how the pieces in the kits joined together using interlocking slots, so that they could use the same technology to create their own sculptures.
Our final sculptures
The children created a sculpture of a flying creature or vehicle.  They cut their own card components and used interlocking slots to create a 3-dimensional sculpture.  Cutting is a good way to develop children's fine motor skills and is a basic life skill that all children should acquire.