Spring Term
Southwark Cathedral, March 2020
Year 5 visited beautiful Southwark Cathedral to explore Christian symbolism.  They created their own clay tiles using what they learnt.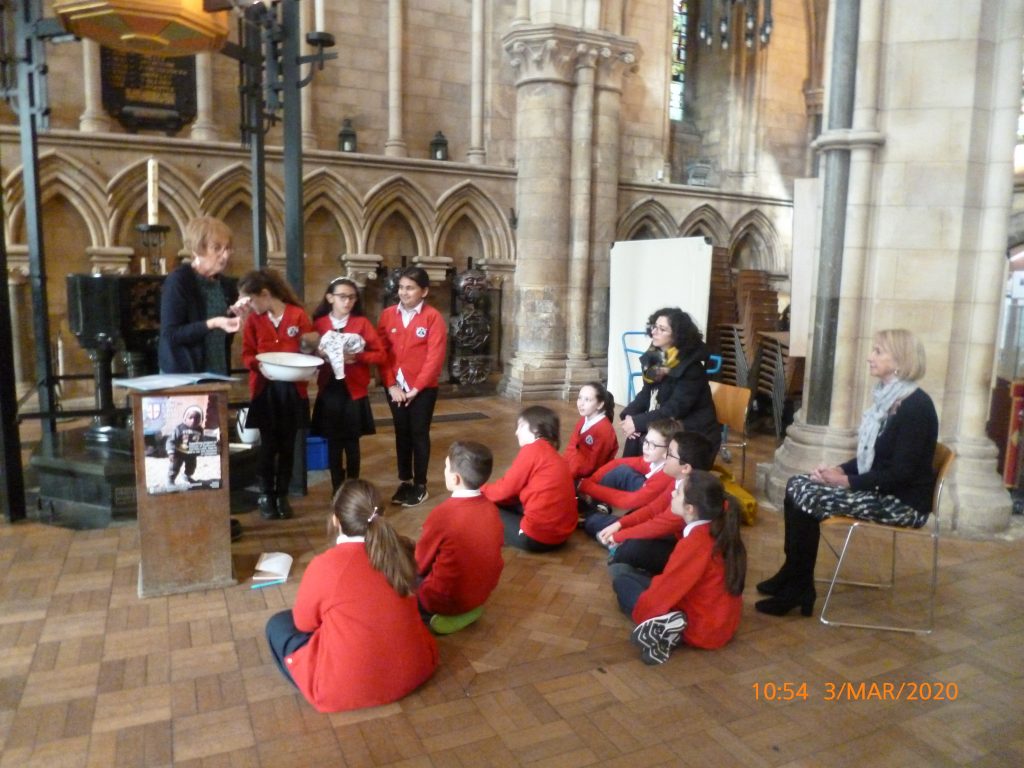 Celebrating World Book Day, March 2020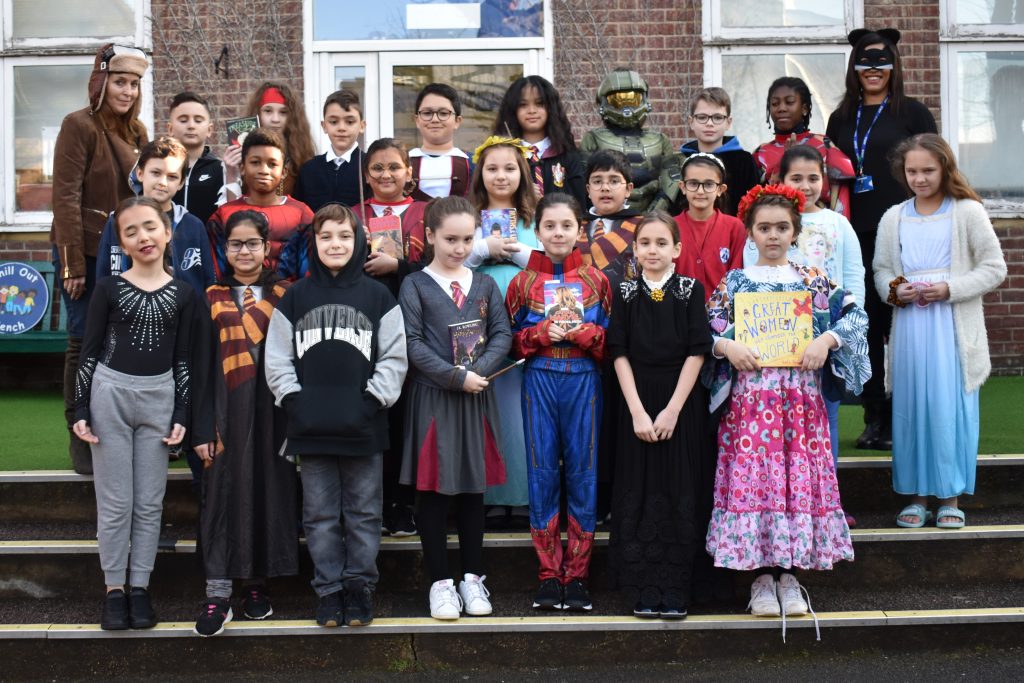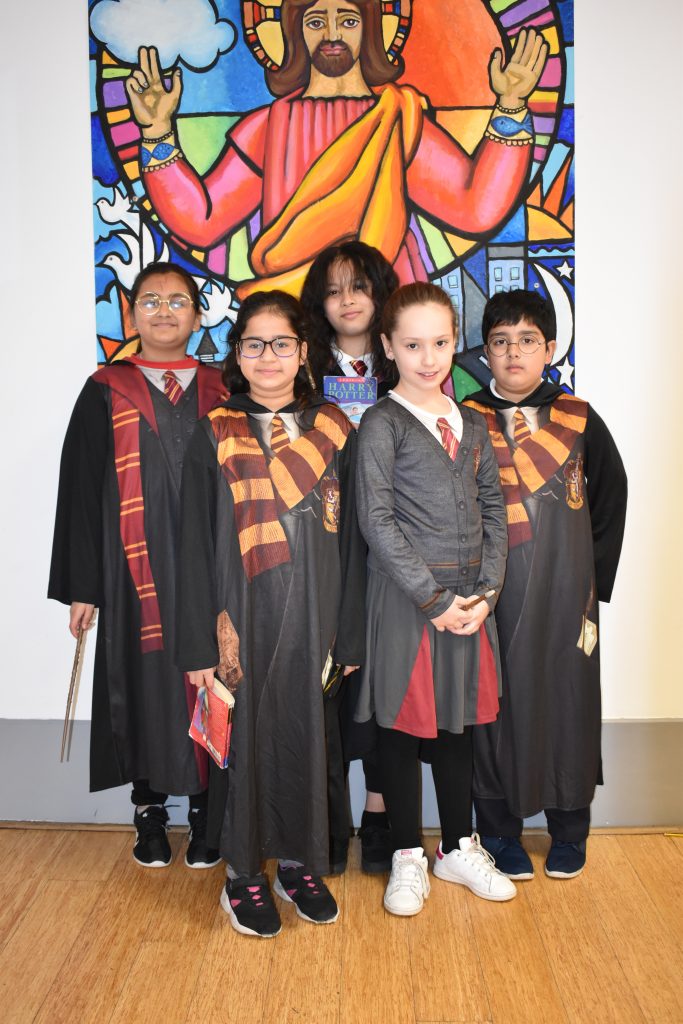 Take One Picture with The National Gallery February 2020
Year 5's animation 'Rags to Riches' was selected for the Take One Picture Exhibition at The National Gallery in Trafalgar Square between 13th May and 16th August 2020.   They were up against submissions from schools across the country, so well done year 5.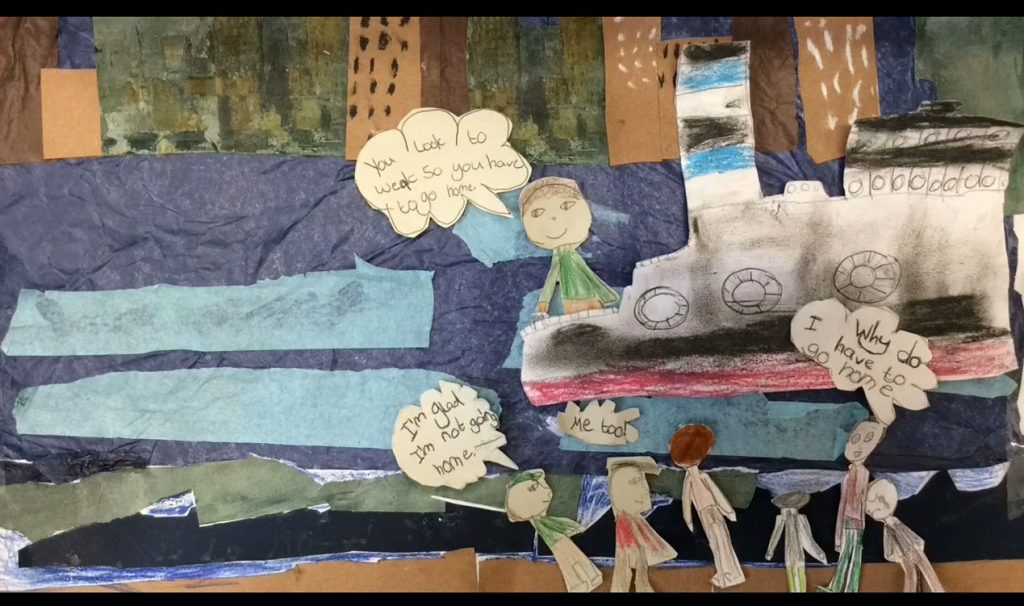 British Museum February 2020
Year 5 visited The British Museum to learn about the Ancient Greeks.
Autumn Term
Visiting The National Gallery December 2019
Year 5 visited The National Gallery to find out how different artists have depicted The Nativity.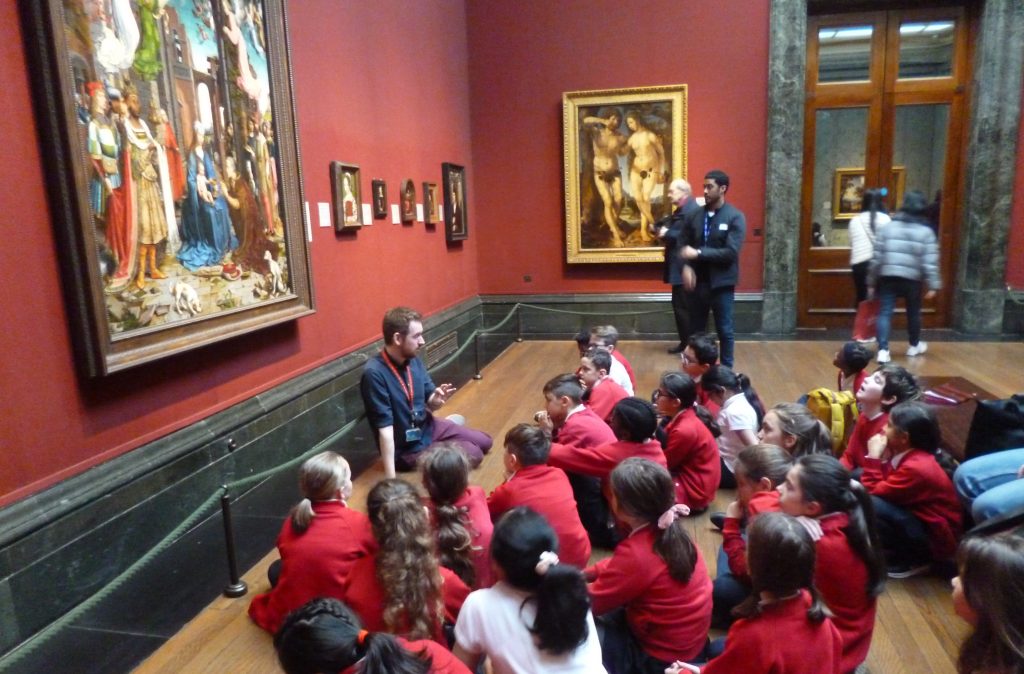 Responding to a Place – King's Cross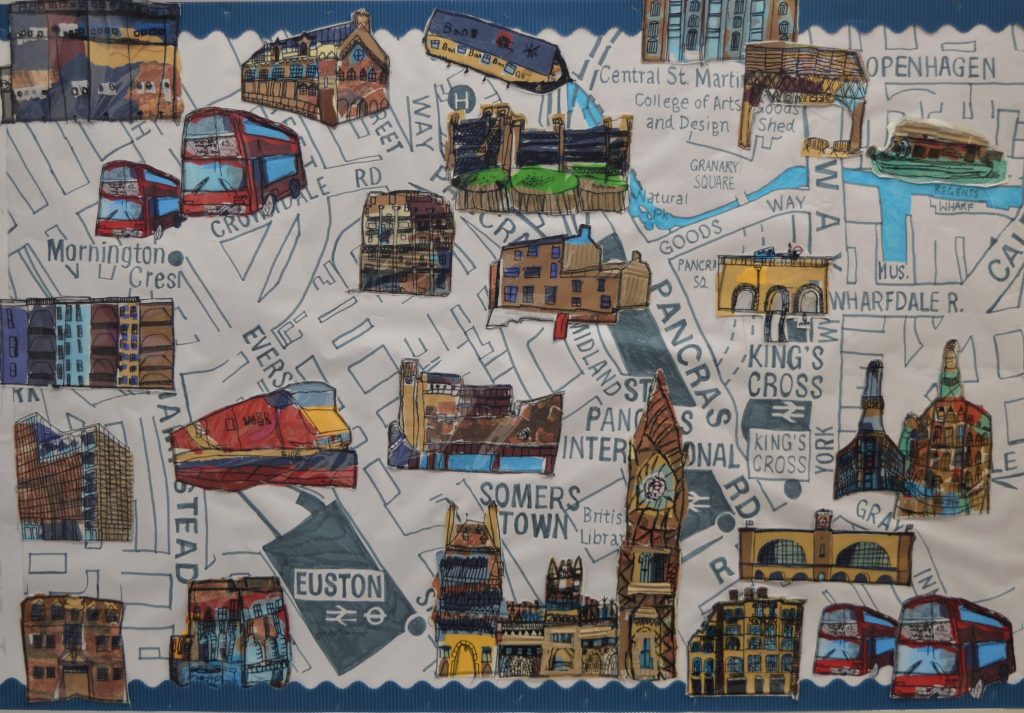 Year 5 created a large-scale collaborative work linked to their local history case study.  They used mixed-media collage, including machine stitching to create their individual buildings, before they were grouped together.
  Autumn Term 1
Minoans – Making Patterned Vessels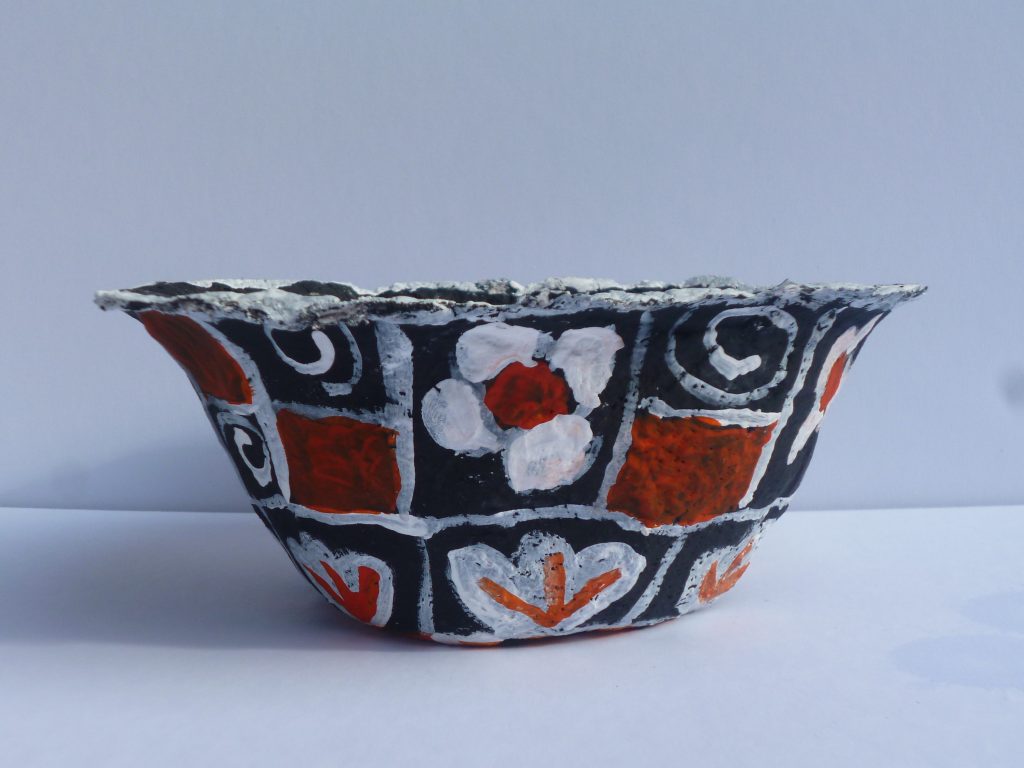 Year 5 will be learning about Ancient Greece this year.  The Minoans preceded the Ancient Greeks, but strongly influenced them.  The children learnt how the Minoans decorated their ceramics with patterns influenced by their surroundings and how the styles changed during different periods, which helps archaeologists to date their finds.
Observation Drawing
Observation drawing requires children to attend closely for a period of time and encourages good hand to eye co-ordination, as well as having mental health benefits.
Using Modroc
Modroc is a messy business, but so much fun!  The children learnt how to use an armature to support the structure they were building.
Transferring Patterns onto the Vessel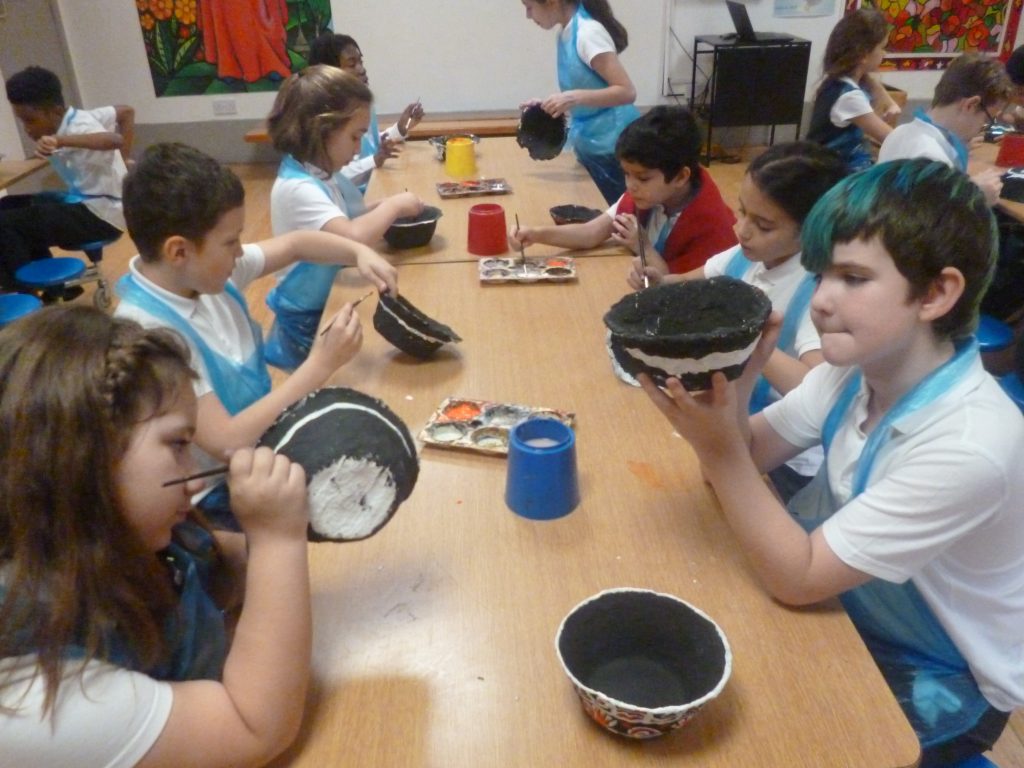 The children created patterns based on their observation drawings and the various styles of Minoan ceramics they were familiar with.  Most children chose to use the colours typical of Minoan Kamares ware: black, white and orange.