Celebrating World Book Day, March 2020
Macbeth Set Designs, February 2020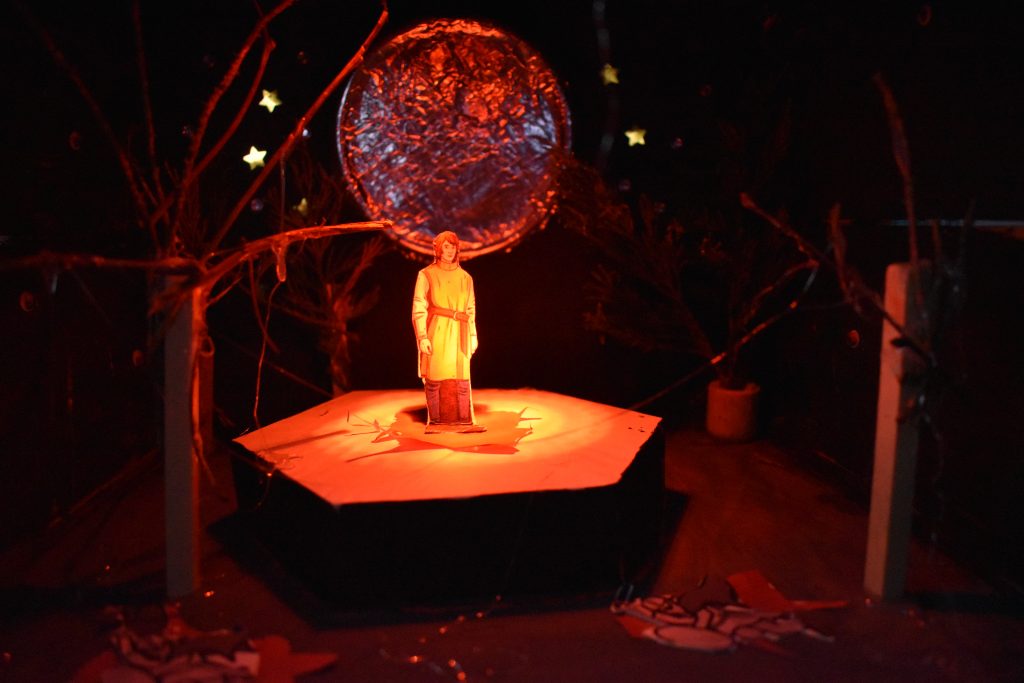 Year 6 became set designers for this 2 day project.  Each design team was given a scene from Macbeth for which they had to create a set.  They experimented with lighting  to help them set the right mood.
Macbeth Assembly, February 2020
Thank you Year 6 for a dramatic assembly about Macbeth.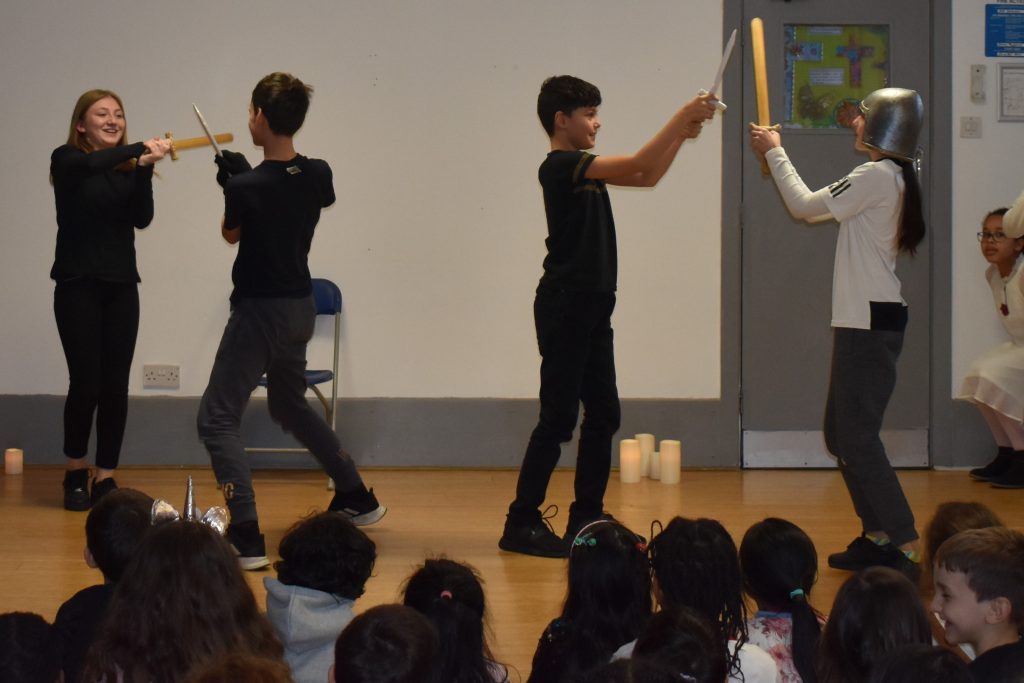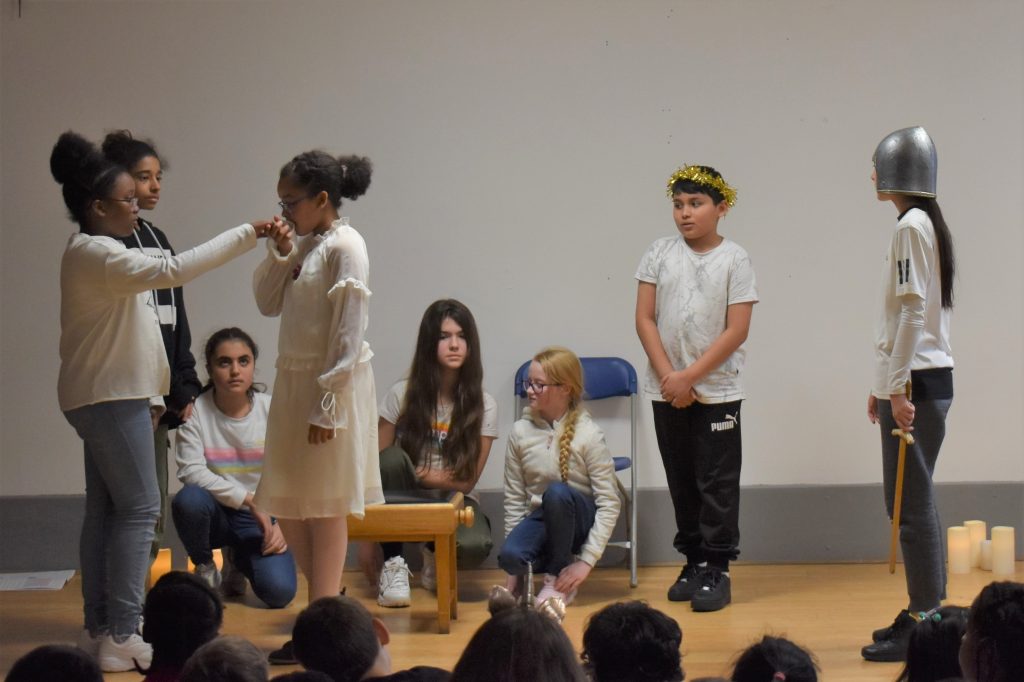 The Globe Theatre
Y6 have been studying Macbeth.  They visited The Globe Theatre to see where and how Shakespeare's plays would have been performed when he was alive.
Cars with a motorised pulley-driven chassis Aut 19
The children used their knowledge of maths and science, as well as design & technology when they built their cars.
Henry Moore – Aut 19
Year 6 have been learning about World War II and how it influenced the work of Henry Moore.  They considered why war artists are important.
Cathedral at War Workshop, St Paul's Cathedral – Aut 19
The perils faced by St Paul's Cathedral during World War II were brought to life in this fascinating workshop.
Crick Institute Visit – Aut 19
Thank you to the scientists from The Crick Institute for coming in to school and delivering an exciting workshop about light.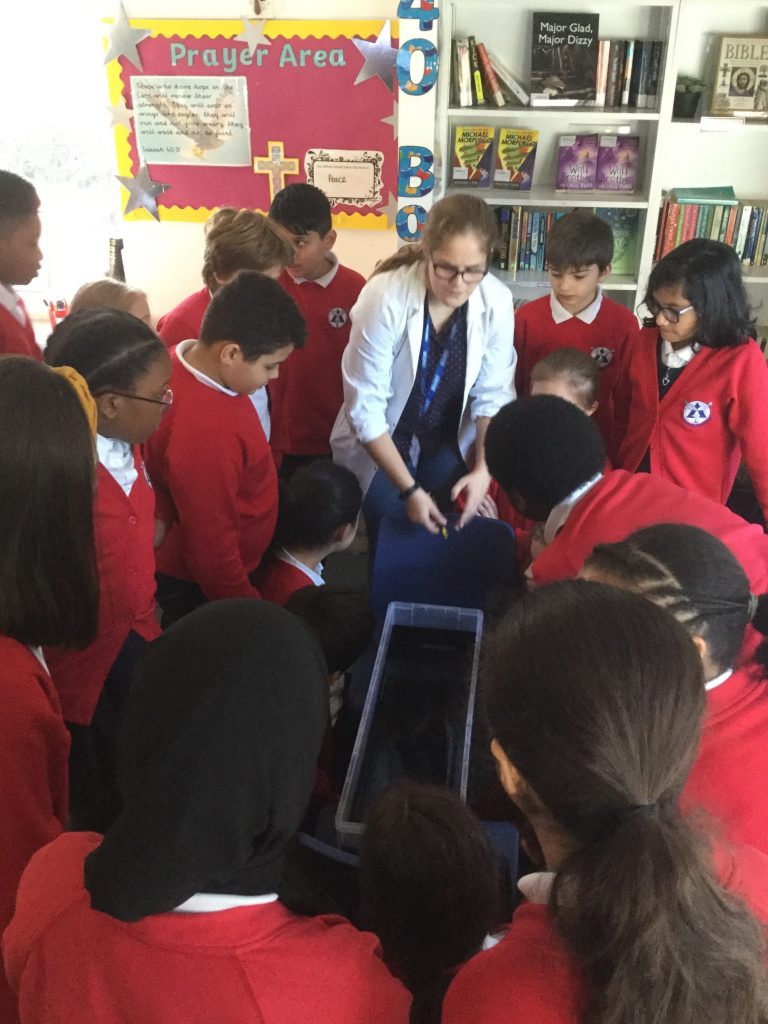 Making a Phone App at the CLC – Aut 19
Year 6 got to grips with new technology and designed their own phone apps.  Thanks to the CLC for supporting us with this.
Imaginary Communities project with Chol – Aut 19
Year 6 were lucky to work with Chol, a theatre company that specialises in drama education, on an Imaginary Communities project throughout the term.  Imaginary Communities is Chol's unique approach to drama education that promotes play and imagination to aid writing and integrate drama into the curriculum.  Many thanks to Lauren from Chol for all her hard work with the children.
Inspired by Jean-Michel Basquiat – Aut 19
Year 6's self-portraits were inspired by the work of jean-Michel Basquiat.
Making Periscopes – Aut 19
Science and design & technology collided when Year 6 made their own periscopes.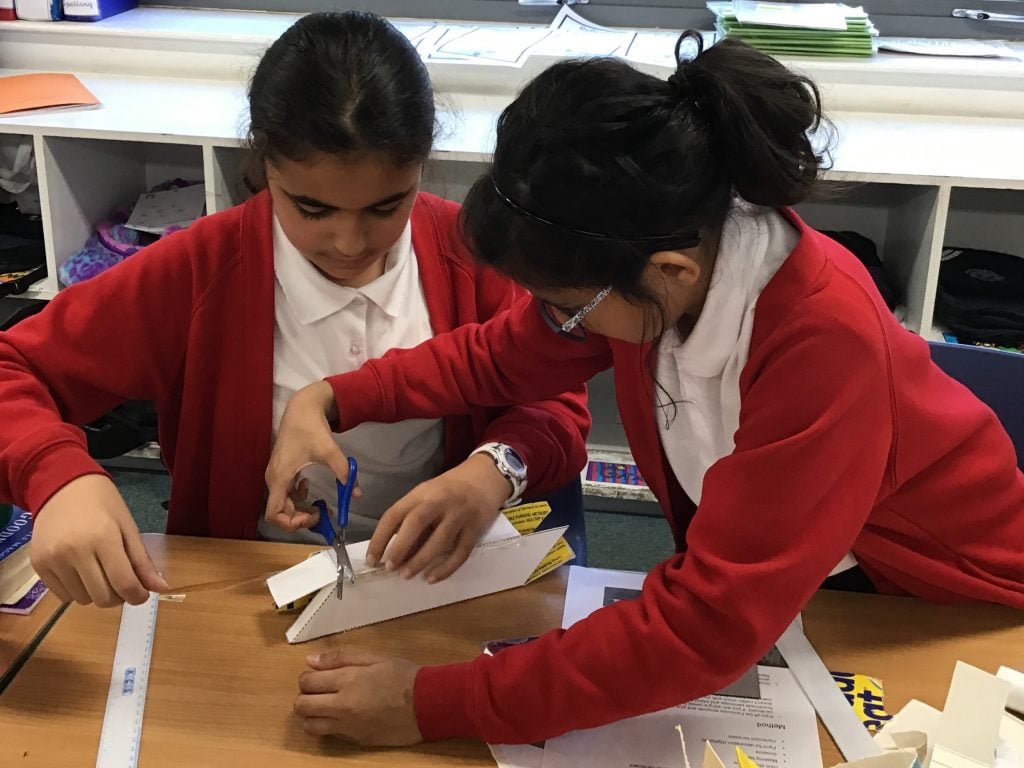 STEM Event at Emirates Stadium – Aut 19
Year 6 had a busy day at an event promoting careers in Science, Technology, Engineering and Maths (STEM).