Primrose Hill Arts and Crafts
Holy Trinity's annual whole school day out had an arts and crafts feel this year.  The children spent a lovely sunny day on Primrose Hill sketching, embroidering and completing other crafts projects.
Y2 Fashion Show and Dance
Year 2 decided to showcase the fantastic space-themed tote bags they made in Design and Technology lessons in a sassy fashion show. (Click here for more photos.)  They also excited their parents with a fantastic dance routine choreographed by the brilliant Mrs Dean.
Large Scale Drawing in the playground
Children were allowed to let their imaginations run wild when responding to simple one word prompts in the playground.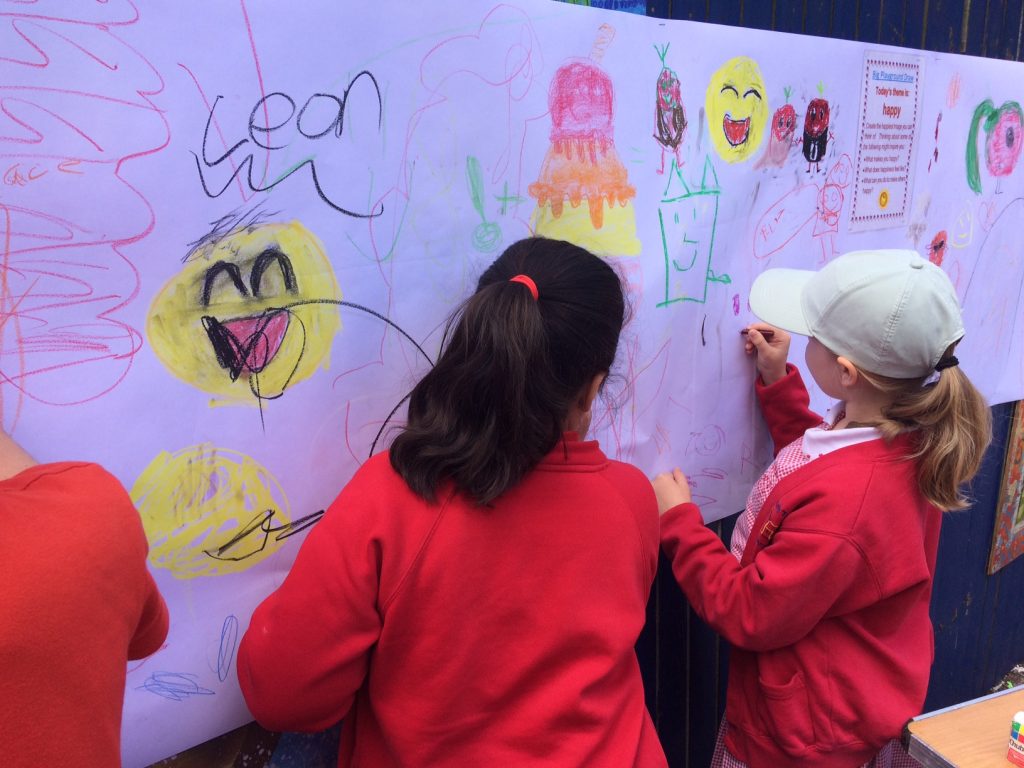 Children's Keyring and Postcard Sale
Thank you to all the parents that purchased keyring and postcards that the children made.  The funds will go back into the art budget, so that we can carry on delivering exciting art & design projects.