World Book Day 2022
We love books so much at Holy Trinity that we decided to have a World Book Week!
On Thursday 3rd March, we dressed up as our favourite character from a book.
"I loved dressing up and seeing my teachers dress up"- year 1 boy

"I got to wear my diamonds and talk about my favourite book" – year 2 girl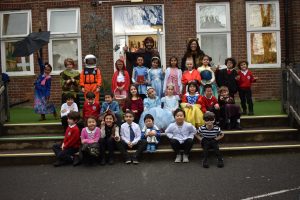 On Friday 4th March, we all went to Waterstones to choose a book. Sue at Waterstones was so helpful! She read each class an age appropriate text and had brilliant recommendations.
 "I choose the same book as my best friend and we are going to read it together" -year 3 girl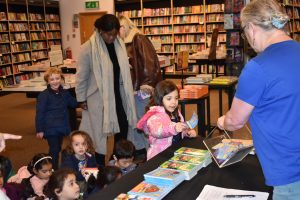 For the whole week we welcomed The Book Fair. As a school, we spent £515.00 and earned £250.00 worth of books for the school.
 '"I love my new David Walliams book!"- year 4 girl
On Tuesday 8th of March, Reception and Key Stage 1 came back to school in the evening to be read a bed time story by their class teacher. Parents were invited to the hall to listen to a presentation to be support reading at home.
"Bed time stories was so much fun!! We got to listen to our teacher read to us and we got lots of marshmallows!"- Reception boy
World Book Day 2020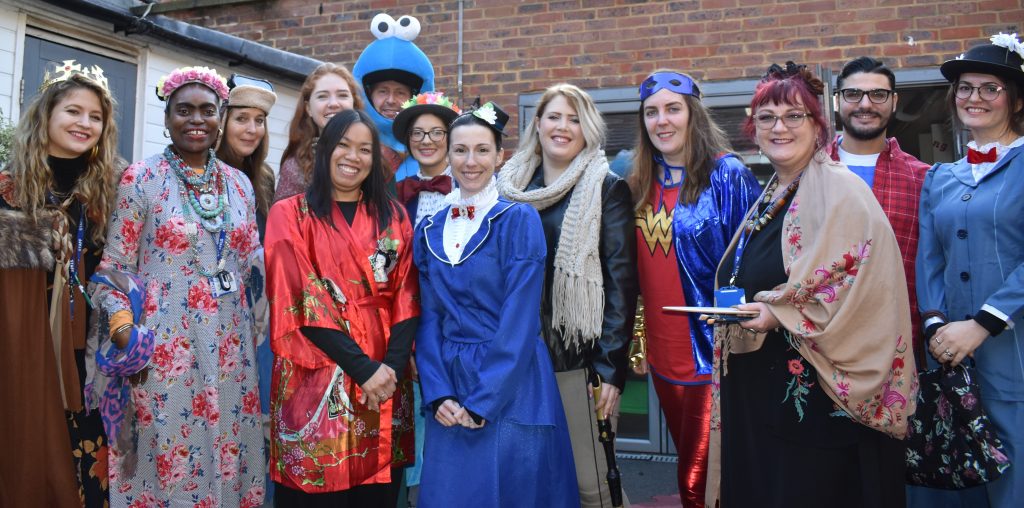 Staff pupils dressed up to celebrate World Book Day.  Parents and children alike were enthralled by our wonderful story teller.
Individual class photos can be found by following the links below:
Reception Arts Gallery 2019-20